Sirius secures consent for LNG refuelling facilities
Following the Government's announcements and commitment to reduce road vehicle emissions and make transport cleaner, Sirius Planning have recently obtained planning permission for the installation of Liquid Natural Gas (LNG) refuelling facilities in the East Riding of Yorkshire and South Derbyshire.
New, stand-alone vertical LNG storage tanks and dedicated dispenser pumps will be installed on existing refuelling stations, which will provide low carbon road transport fuel for medium and heavy goods vehicles under a commercial supply agreement.
Freight and logistics operators are increasingly moving their fleet vehicles from diesel to LNG and other biofuels, as the development of and use of LNG as a road transport fuel, provides substantial reduction in green-house gas emissions and climate change benefits through reductions in carbon, sulphur, particulate matter and nitrogen oxides; and reducing future oil dependence and energy scarcity provision.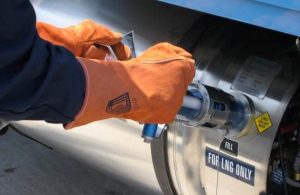 These facilities form part of a wider programme by a global road fuel supplier to deploy a network of LNG refuelling stations across the UK, of which Sirius have been commissioned to provide planning consultancy services.